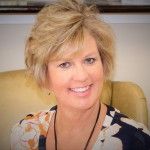 Dr. Sandi I. Bryant
Pharm D, Chief Executive Officer, Owner
Dr. Bryant is the Pharmacy Director and owner of Americare Pharmacy. Dr. Bryant has over twenty-five years of experience in the industry and is considered an expert in the realms of pharmacy management and consulting services. Dr. Bryant received her Bachelor of Science degree from the Medical University of South Carolina in 1993 after finishing 4 years as a Naval Hospital Corpsman. She attended the University of North Carolina at Chapel Hill where she obtained her Doctorate of Pharmacy in 2003. Sandi is a devoted wife and mother of three who loves scuba diving, riding Harley's, spending time with her dogs and gardening.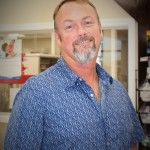 C. Patrick Bryant
CPhT, Chief Marketing Analyst, Quality Assurance, Director of Daily Operations
Patrick became a Naval Hospital Corpsman out of high school for 4 years working closely with the United States Marines. After the Navy, Patrick became a licensed builder in WNC, and has been for the past 20 years. During that time, Patrick coached basketball and soccer in Fairview community. Patrick is a proud father of 3 rocket graduates and in 2008 he began a partnership with his wife when they opened a local long-term care pharmacy in Fairview, NC. Patrick completed the Pharmacy Technician National Certification in 2010 and in 2012 he got his Drug Compounding Certification. In 2012, Patrick completed construction on Americare's new retail and long-term care pharmacy location. Patrick enjoys going scuba diving and is a fervent hunter and fisherman in his free time. Patrick and Sandi's children are all employed with various positions at the new pharmacy which makes this truly a family owned and operated business.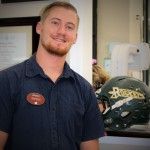 Jake Bryant
Transportation Specialist, Grounds Supervisor for Fairview Business Park
Jake is the youngest child of Sandi and Patrick Bryant and has been working for Americare since the doors opened in 2009. Jake graduated from A.C. Reynolds High School in 2013 and has been working full-time since. Jake currently lives in Fairview with his Great Dane Charles during the week and in Edisto Island, SC on the weekends where Jakes enjoys fishing, boating and hunting.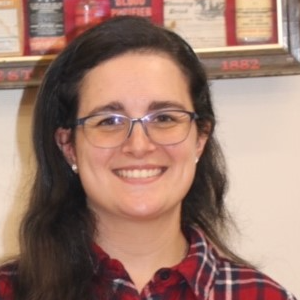 Hannah Crowe Davis
Pharm D, LTC Pharmacy Manager
Hannah attended pharmacy school at Wingate University School of Pharmacy. She moved to this area from Lenoir, NC 5 years ago while attending pharmacy school. She has worked in a pharmacy since she was 16 years old, starting as a cashier and working her way up through being a pharmacy technician and then becoming a pharmacist. Hannah had always dreamed of becoming a pharmacist since she was in high school. She is an avid dog lover and has her hands full with three dogs at home. Hannah enjoys taking her dogs hiking on her days off, and spending time with her husband Josh and son, Owen.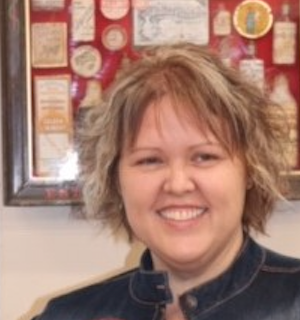 Lori McAdams
RN Nurse Consultant
Lori has worked in long term care for 20 plus years with 12 of those being in long-term care pharmacy. She started as a CNA / Med Tech, became an LPN before returning to school in 2004 to become a Registered Nurse. Lori is also a licensed NC Assisted Living Administrator. She has worked part time with Americare since 2017 and joined the Americare team full time in July of 2019. She provides training, assists with medication reviews and audits for our long-term care customers. Lori lives in Fletcher with husband and 4 dogs.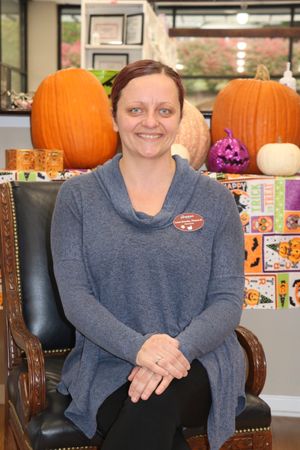 Lana Drevila
Pharm D, Pharmacy Manager
Lana emigrated to the United Sates in 2003 from Belarus and is fluent in Russian and Belarusian languages. Lana began her career as a pharmacy technician in a small family-owned pharmacy in Boston and quickly fell in love with the profession. In 2008 Lana and her husband Chris moved to the Asheville area where she worked as a pharmacy technician at Mission Hospital. Lana graduated from Wingate University School of Pharmacy in May 2017. Together her and Chris have a daughter, Viktoria and hound dog, Bim. She enjoys cooking, swimming, reading, traveling and spending time with her family. Lana prides herself on superb customer service.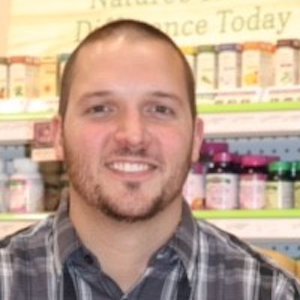 Joseph Lyle
Pharm D
Joe was born and raised in Western Pennsylvania where he attended Lake Erie College of Osteopathic Medicine. He graduated in 2011 and relocated to Asheville, NC to be near the mountains. Joe now resides in Fletcher with his wife Ashley, his 2 beautiful girls Harper and Cambree, and their chihuahua Winston. On Joe's days off, you can find him working in the garage, at the race track, or riding his motorcycle. He has always had a need for speed!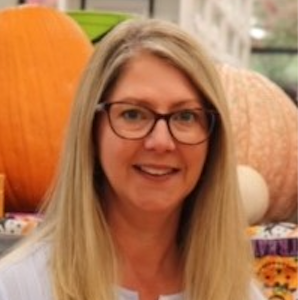 Barclay Sharpe
PharmD
Barclay graduated from Wingate University School of Pharmacy in 2015. Before joining Americare in 2019, she worked in retail pharmacy. Barclay lives in Mills River with her husband and enjoys cooking, reading, traveling, and spending time with her family and friends.