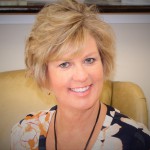 Dr. Sandi I. Bryant
Pharm D, Chief Executive Officer, Owner
Dr. Bryant is the Pharmacy Director and owner of Americare Pharmacy. Dr. Bryant has over twenty-five years of experience in the industry and is considered an expert in the realms of pharmacy management and consulting services. Dr. Bryant received her Bachelor of Science degree from the Medical University of South Carolina in 1993 after finishing 4 years as a Naval Hospital Corpsman. She attended the University of North Carolina at Chapel Hill where she obtained her Doctorate of Pharmacy in 2003. Sandi is a devoted wife and mother of three who loves scuba diving, riding Harley's, spending time with her dogs and gardening.
C. Patrick Bryant
CPhT, Chief Marketing Analyst, Quality Assurance, Director of Daily Operations
Patrick became a Naval Hospital Corpsman out of high school for 4 years working closely with the United States Marines. After the Navy, Patrick became a licensed builder in WNC, and has been for the past 20 years. During that time, Patrick coached basketball and soccer in Fairview community. Patrick is a proud father of 3 rocket graduates and in 2008 he began a partnership with his wife when they opened a local long-term care pharmacy in Fairview, NC. Patrick completed the Pharmacy Technician National Certification in 2010 and in 2012 he got his Drug Compounding Certification. In 2012, Patrick completed construction on Americare's new retail and long-term care pharmacy location. Patrick enjoys going scuba diving and is a fervent hunter and fisherman in his free time. Patrick and Sandi's children are all employed with various positions at the new pharmacy which makes this truly a family owned and operated business.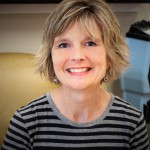 Teresa Kay Pearman
RPh, Full-Time Pharmacist
Teresa attended East Tennessee State University for her pre-pharmacy requirements and graduated from the Medical University of SC in Charleston, SC in 1997. She married in December 1997 and moved to Mars Hill, NC. She has worked as a Registered Pharmacist since graduation and has been employed by Americare Pharmacy since 2011. She is an avid dog lover and enjoys doing arts and crafts.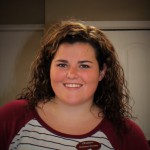 Madison Ponder
Front Line Technician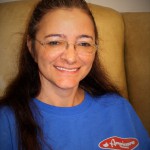 Teresa Hart
CPhT, OPUS Packaging Technician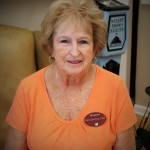 Doris Shuford
CPhT, Dispill Coordinator
Doris has been married to Doug Shuford for 45 years and they live in Weaverville, NC. They have 2 daughters, 3 grandchildren and 3 great-grandchildren. Doris started with Americare pharmacy as a delivery driver in February of 2011. Doris attended A-B tech in 2011 and received her GED and by 2012 she passed the Pharmacy Technician National Certification Exam. Doris now works as a Certified Pharmacy Technician (CPhT) where she is involved in the long-term care side of Americare filling all OPUS and Dispill prescriptions and enjoys where her life has brought her thus far and is so blessed to be working for such an amazing family owned operation.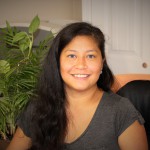 Evelyn Betonio Gore
CPhT, Executive Assistant, Data Entry Specialist
Evelyn was born and raised on the small island of Bohol, Philippines. Evelyn moved to the United States and married in 1997 and they were blessed with their first child in 2007 and again with her second child in 2015. Evelyn has worked as a pharmacy technician since 1999 and received her Pharmacy Technician National Certification in 2003. Evelyn loves spending time with her two little girls and her husband and singing karaoke.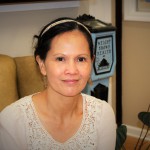 Wendy Jones
Retail Pharmacy Technician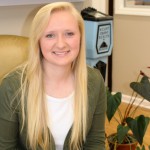 Julie Shelton
Retail Pharmacy Technician
Julie was born and raised in Fairview, North Carolina. Julie came to Americare Pharmacy by chance as she was looking for a summer job and has enjoyed her time with us. Julie was homeschooled from third grade until she graduated in 2015; she is now continuing her education at a local community college. Julie is the oldest of her siblings, and she loves farm life, hedgehogs, and cookies!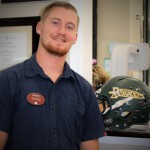 Jake Bryant
Transportation Specialist, Grounds Supervisor for Fairview Business Park
Jake is the youngest child of Sandi and Patrick Bryant and has been working for Americare since the doors opened in 2009. Jake graduated from A.C. Reynolds High School in 2013 and has been working full-time since. Jake currently lives in Fairview with his Great Dane Charles during the week and in Edisto Island, SC on the weekends where Jakes enjoys fishing, boating and hunting.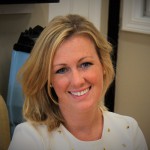 Jesseca Randall
CPhT, Pricing Specialist, Social Media Correspondent
Jesseca is the oldest child of Sandi and Patrick Bryant and has been working in pharmacy for over 13 years. Jesseca graduated from Appalachian State University in 2008 with a Bachelor of Science Degree in Psychology and went on to marry her high school sweetheart in 2010. Jesseca currently lives in Stuttgart, Germany with her husband Jon who is in the U.S. Navy, their beautiful 1-year old, Inman and two dogs, Syd and Darlin.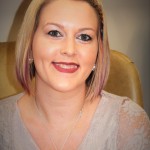 Erica Mayton
CPhT, Billing & Insurance Assistant
Erica came into the pharmacy career by chance. Originally she was a licensed cosmetologist and decided a career in pharmacy would be an interesting change. She earned her pharmacy technician certification and started as a technician in the OPUS department of Americare but she has now moved into the Billing and Insurance department. She has been married to her wonderful husband Aaron since 2015, they have a Hound dog mix named Bailey and a cat named Bama (after Alabama football, ROLLTIDE!). She enjoys traveling, scrapbooking, make-up, spending time with family and friends, and of course, her job.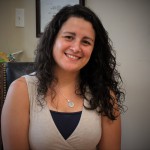 Hannah Crowe
Pharm D, Full-Time Pharmacist
Hannah attended pharmacy school at Wingate University School of Pharmacy. She moved to this area from Lenoir, NC 5 years ago while attending pharmacy school. She has worked in a pharmacy since she was 16 years old, starting as a cashier and working her way up through being a pharmacy technician and then becoming a pharmacist. Hannah had always dreamed of becoming a pharmacist since she was in high school. She is an avid dog lover and has her hands full with three dogs at home. Hannah enjoys taking her dogs hiking on her days off and she is engaged to be married to her fiancé Josh in September 2016.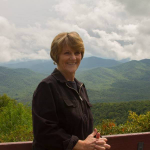 Sandra HooperRPh
Part-Time Pharmacist
Sandra graduated from Samford University in Birmingham, Alabama. Soon after, she opened her own pharmacy in Bryson City, NC owning it for over 20 years. After selling it, she moved to Asheville and worked at Haywood Regional Medical Hospital managing the outpatient Infusion center and Hospice Pharmacy for 10 years. Wanting to slow down and go part-time, she took a job at Mission Hospital in their outpatient Retail pharmacies for 5 years. She joined Americare Pharmacy as a part-time pharmacist in August 2015. Sandra enjoys photography, hiking, reading, and traveling in her spare time.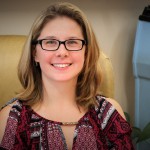 Jenny Robinson
CPhT, Data Entry Specialist
Jenny was born and raised in Asheville and feels lucky to call it home. Jenny graduated from A.C. Reynolds High School in 2001 and has been a pharmacy technician for over 18 years. She started her career at Eckerd's in 1998 and soon became their lead technician. After getting retail under her belt she decided to go to a local long term care pharmacy in 2006. There she learned the ins and outs of dealing and improving her skills of leadership. She enjoyed what she did, knowing she was making a difference in someone's life when they need it most. In 2015, Jenny decided to move to Americare Pharmacy and has been thrilled in the transition to the different environment it has to offer. Jenny has two children, Sierra and Luke and she met a wonderful gentleman in 2011 named Johnny who is also a pharmacy technician, they have two cats, Simon and Spaz. Some of Jenny's hobbies include spending time with her children, reading, hiking and watching football. "There is joy in work. There is no happiness except in the realization that we have accomplished something." –Henry Ford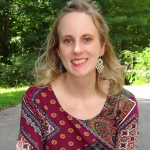 Laura Camby McCaskill
CPhT, Retail and Order Management Coordinator
Laura is a nationally certified technician with 12+ years of experience. Laura is the author of a paranormal thriller, Her Keepers and romance thriller, Fallow. She enjoys living in here in the mountains with her husband Adam and fur babies, Belle and Sebastian.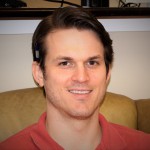 Austin Avrett
Pharm D, Full-Time Pharmacist